Opalene
C Her Halo - (TB) X Mountain Pearl - (RID)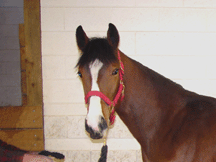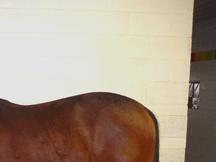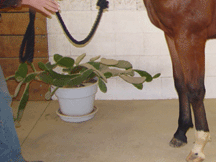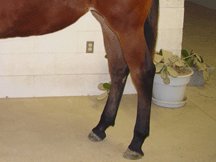 Photo taken at 10 months
This is an exceptional filly with loads of potential!
Opalene is correct in every way. All of our younsters are imprinted at birth &amp handled at least twice daily. She loads, hauls, clips, ties, leads, bathes &amp stands for the farrier.

Friendale bred this one for jumping ability &amp disposition. Opalene has already proven herself in both catagories. She has an extrodinary disposition; willing, kind, intellegent &amp sensible.